(in alphabetical order)
---
Dr.Zhixin Deng
PhD in Bonn University
One of the founders of the Rhine Academic Forum e.V. (RhAF, Formerly known as the Rhine Forum), also the current organizer of the RhAF events in China and the Sino-German Science and Technology Forum, and a consultant for the agricultural sector in Zhejiang Haichuang Sci-tech Communication Institute.
Since September 2016, he has worked in the Green Development Research Institute of Southwest Forestry University. From April 2018, he has been the agricultural consultant for the Sino-German Agricultural Center DCZ (the joint agency of the German Ministry of Food and Agriculture (BMEL) and the Ministry of Agriculture and Rural China). Over the last 26 years, he has been working and consulting in many projects and programs related to policy analyses in Sino-German, Southeast Asia and African agricultural development, research fellows in Bonn University, Zhejiang Agricultural and Forestry University and the journal WTO Economic Guide, as well as served in a number of international organizations, institutions and companies like International Union of Forest Research Organisations (IUFRO), World Wide Fund for Nature,  Rainforest Alliance, SGS S.A. Testing laboratories company,  International Finance Corporation (World Bank Group), Nestle, Auchan, DuPont, State Grid, China Grain Reserve, Novartis Pharmaceuticals, etc.
莱茵论坛学术顾问,莱茵游学论坛(即莱茵论坛前身)创办人之一,莱茵论坛在中国及中德科技论坛系列讲座主办者,浙江省海归中心海创院农业顾问。乐于就中德交流合作领域,与感兴趣的同仁、在德留学、来德研究的学生学者交流或提供建议。
2016年9月起任职西南林业大学绿色发展研究院,2018年4月为中德农业中心 DCZ (德国食品与农业部 (BMEL) 与中国农业农村部 的合办机构)农业顾问。科隆应用科学大学农业工程硕士、波恩大学农业科学硕士、博士学位。26年中、德、东南亚和非洲农林生产、研发、政策和商业咨询经验,7年在国际项目工作。曾任职海南食品工业公司、波恩大学、浙江农林大学、WTO经济导刊、国际森林协会,为世界自然基金会、雨林联盟、通标公司、国际金融公司、百安居、乐华梅兰、雀巢、欧尚、杜邦、国家电网、中储粮、诺华制药等提供如下服务:自然资源规划评估(林产品、油棕、咖啡、茶叶、芒果、竹),价值链优化整合、社会和环境风险管控及认证。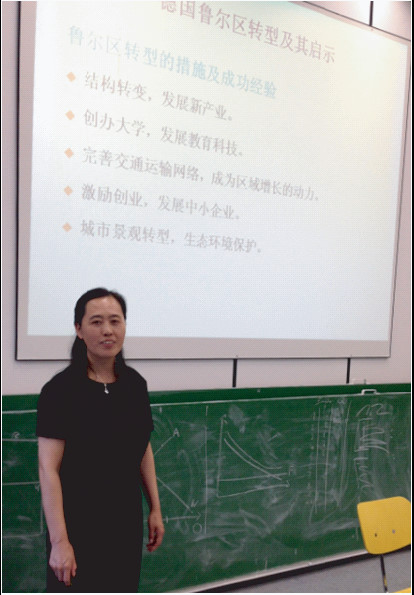 Prof.Dr. Ling'e Li
Professor and Doctoral Supervisor of the Department of Economics, Shanxi University of Finance and Economics, PRC.
She was a winner of the "Shanxi Province Academic Technology Leader" and "Shanxi Province University Excellent Young Academic Leader". Her expertise and research interests focus on labor-management relations in private enterprises and resource-based urban transformation. She has published over 20 articles in Chinese journals such as Contemporary Economic Research, Economic Theory and Economic Management, Economic Review Journal, On Economic Problems. She also has been a director of many national and provincial high-education research programs in Shanxi.  Professor Li is a council member of the Shanxi Provincial Economic Association, an executive director of the Shanxi Provincial Export-oriented Economic Research Association, and an executive director of the Shanxi Youth Science and Technology Workers Association, etc.
She is also one of academic consultants in RhAF, seeking a third-party review and professionalness in terms of urban transformation in resource-based cities and cross-border comparative studies for young scholars and junior researchers in Germany.
李玲娥 博士
经济学博士,教授,博士生导师,山西财经大学经济学院教授,获"山西省学术技术带头人"、"山西省高校优秀青年学术带头人"。
其主要研究围绕私营企业劳资关系、资源型城市转型研究方向,在国内外核心期刊《当代经济研究》、《经济理论与经济管理》、《经济纵横》、《经济问题》等发表论文20余篇,出版《论中国现阶段私营企业的分配关系》等专著5部;主持和完成教育部、农业部及省级项目6项,主持和完成山西省发改委委托项目等横向项目6项;曾获得山西省社会科学研究优秀成果二等奖、山西省高等学校科学研究优秀成果奖(人文社会科学)一等奖等科研成果奖12项;培养博硕士24人;担任山西省经济学会理事、山西省外向型经济研究会常务理事、山西省青年科技工作者协会常务理事等职。
李玲娥教授于2014年在德国波鸿鲁尔大学访学期间,为莱茵论坛成员及在地华人华侨以"中国资源型城市的发展与未来"为题介绍中德老工业城区转型的实例对比研究 (第124期)。获得在地华侨报刊如《欧洲新报》,《华商报》等广泛报道。 和莱茵论坛相关的青年学研者对中德城市可持续发展进程中的异同与研究方式等做了深入简出的探寻。莱茵论坛学术咨询顾问,为在德留学来德交流的各大青年学者就资源型城市转型,跨国界间对比研究等申请提供第三方建议。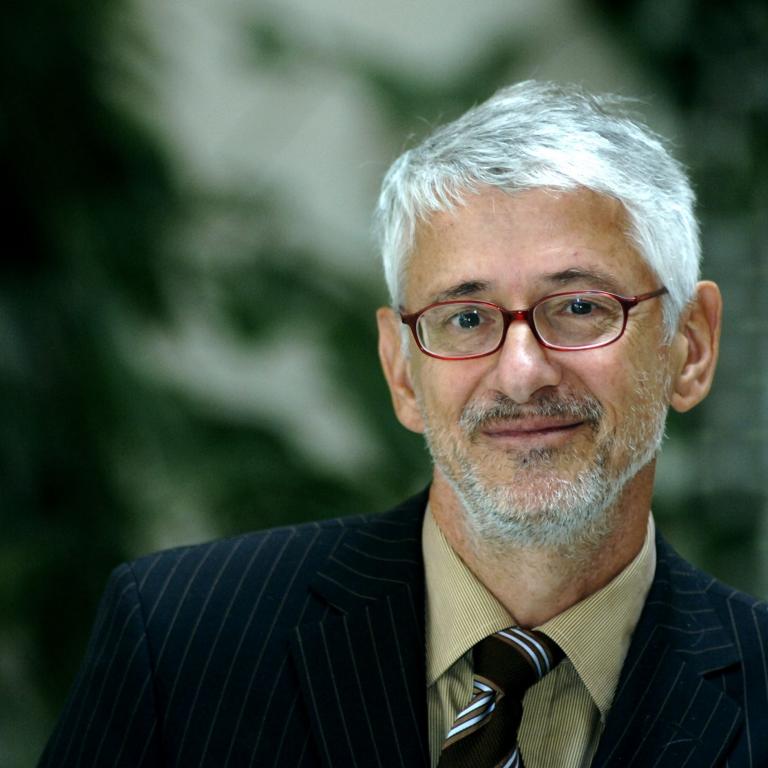 Dipl. rer. soc. Ulrich Sollmann
Guest Professor at Shanghai University of Political Science and Law, member of the German-Chinese Academy of Psychotherapy; since 2010 staff-member and colleague of the Sigmund Freud University in Vienna
He is a member of the editorial board of different scientific journals like: Psychotherapie Forum, Psychotherapiewissenschaft, Energy and character, International Journal of Body, Mind and Culture,  Creative Arts in Education and Therapy (CAET), and has a number of publications, including"Bioenergetik in der Praxis" (1985), "Visionsmanagement" (1993), "Management by body" (1996), "Schaulauf der Mächtigen" (1999), "Einführung in Körpersprache und nonverbale Kommunikation" (2013), "Achtsam und vital" (2014), "Begegnungen im Reich der Mitte – mit psychologischem Blick unterwegs in China" (2018). Some books are also translated into Chinese, Italian and Turkish. He is also an active international blogger and columnist (for example: www.body-languages.net). More information can be found here.
His research interests and expertise are of body language and nonverbal communication, crisis management and leadership in extraordinary stress-situations, diversity, personality, and transcultural body diagnostics in psychotherapy. A Multilingual in German, English, and Dutch; coached in many international institutions and companies, Deutsche Bank, Commerzbank, PwC, RWE, Lufthansa, Thorborg, ERGO et al. He has years' experience of working in Sino-German educational communications, which is heartfully appreciated by the RhAF members to learn from his expertise in cross-cultural mutual understanding and well-received communication skills.  In recent months, he is focusing on the mental health of doctors who are fighting hard against the COVID-19, the article can be found here.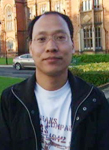 Dr.Hanchun Wang,
Director of JOMOO Kitchen & Bath, in charge of the Lab for Surface Materials & Technology
PhD and Research Assistant in Rheinische Friedrich-Wilhelms-Universität Bonn, Post-doc in Max Planck Institute for Iron Research GmbH, Research Fellow in Queen's University, Belfast and Harbin Institute of Technology, PRC
One of the founders of the Rhine Academic Forum e.V. and one of our academic consultants in RhAF, particular in areas of fuel cell systems and materials technology sector.
His research interests include surface treatment (electroplating, vacuum coating, painting), surface materials (catalyst, photocatalytic material), electrochemistry, graphene technology, etc. In 2018, Dr.Wang has been selected in the Fujian "Hundred Talents Program" and now he is a member of the Science and Technology Committee of China Surface Engineering Association, a member of the International Electrochemical Society, and an academic committee of the Key Laboratory of Kitchen and Bathroom Products of Fujian Province. He is also a reviewer of well-known journals e.g. Nano Energy.
王汉春 博士
英国女王大学化学化工学院催化中心研究员,波恩大学化学博士, 留德华人化学化工学会北威州分会(GCCCD-NRW),莱茵游学论坛(即莱茵论坛前身)创办人之一,也是Multidisciplinary Forum Belfast创始人。燃料电池系统专业研究员。
现任九牧集团表面材料研究所主任。研究领域涉及表面处理(电镀、真空镀膜、涂装等)、表面材料(催化剂、光催化材料)、电化学、石墨烯技术等。王博士2018年入选福建省引才"百人计划"海外引进人才;是中国表面工程协会科技委员、国际电化学会会员、福建省厨卫制品重点实验室学术委员,也是Nano Energy等知名期刊杂志审稿人。莱茵论坛学术咨询顾问